Yakubu Busari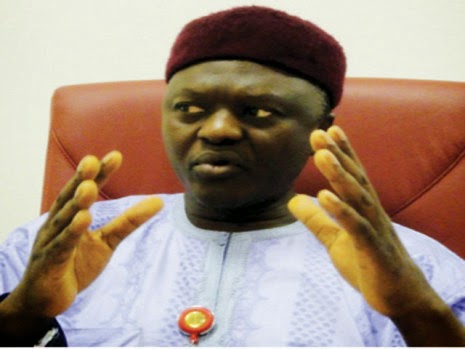 Following a painstaking deliberation by a committee comprising various Tarok groups under the Chairmanship of Air Marshal Jonah Wuyep (RTD) with Barrister Jilli Dandam (former Registrar of the University of Jos) as the committee Secretary, saddled with the responsibility of pickinga consensus Tarok candidate for the 2019 gubernatorial elections, Senator Victor Lar came out top, edging out his fellow PDP gubernatorial aspirants of Tarok extraction in the persons of Gen. JT Useni, Engr Jimmy Cheto, Engr Ponyak Ibrahim, Arc Nanchang Jatau and Hon. Nandom Pyennap.
The Tarok gubernatorial hopefuls had earlier signed an undertaking to abide by the outcome of the consensus and throw their weights behind anyone of them that emerges victorious in the consensus.
Membership of the Consensus Committee includes Chiefs James Shedul, Lipdo Zwalwap and Kotur Godfrey Miri, representing Abuja, Pankshin and Shendam NIO branches respectively, while Mr David Dashe and Pastor Doman Batur represented the NIO national body on the committee.
Other members of the committee are Mrs Jocelyn Galam represented NIO Women Wing and Mrs Rahab Noma represented Nwang Ishi Ocha Tarok, with Rev. Seth Nden represented the clergy in the committee. Air Marshal JD Wuyep and Barr Jilli Dandam, the committee Chairman and Secretary respectively, represented the Tarok Elders Forum alongside Mr Paul T. Chumle. TAPYA was represented in the committee by its President, Engr Lohnan Samson and Barr Zulfa Rimven.
Sen. Victor Lar polled 988, representing 76.777 percent, followed by Gen. JT Useni who polled 920 representing 70.77 per cent, amongst others. The consensus was not restricted to PDP, as Tarok aspirants of different parties were also included.
Some Tarok Elders who were not happy with the outcome of the consensus, ostensibly rooting for a particular candidate within their age brackets, are frantically moving to subvert the agreement reached, but some dogged members of the committee refused to chicken in to pressure from certain quarters to manipulate the outcome in favour of their preferred choice.
One of the committee members who spoke on condition of anonymity, said chief among the criteria used in arriving at the consensus is the acceptability of the various aspirants within the state and their political networks within the 17 local government areas in the state among others.