Yakubu Busari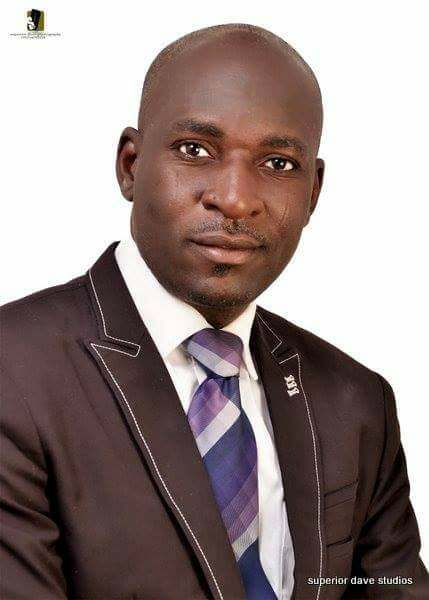 The Plateau State Speaker, Rt Hon Joshua Madaki has promised to partner with the NUJ, league of veteran journalists to unveil the Assembly's official website that will be used for easy assessing of Assembly bills, budget and other relevant information on the function of the legislature.
He appreciated the privilege given to him to serve the good people of Plateau under the able leadership of Governor Simon Lalong.
Speaking to this medium at his residence Madaki said he will remain committed to the transformation agenda of the APC government.
He said, when he came on board he met so many challenges which need prompt attention especially on the side of the image of the Plateau state House of Assembly,  "so I immediately invited the league of veteran Journalists and NUJ, Plateau state council to fine-tuned ways of how to address the problems."
"I see my uplifting position as a great intervention from God to use me and inject new policies and program that can improve the standard and better the administration of the relevant organs of government agencies, he explained.
Rt Hon Joshua Madaki promised to partner with the media organizations to promote cordial relationship for us to coexistence bringing all the officials together to build synergy by opening an official website to help to report activities of the past and present toward regulating information misrepresentation.
According to him, this information that will be uploaded on the official website will serve as vital information to media organizations and the international organizations who wish to know what is happening with the plenary.
He emphasized that the website will impact positively on the larger society and the citizenry to carry out their legitimate function of protecting each other especially the recent conflict which disintegrating us.
Rt Hon Madaki says the official website will upload budget bills as he said the website will go viral both local and international,  so it will help pass information to those who want to contribute effectively in any new bill initiated on the floor of the House.
He urged politician to eschew politics of bitterness, violence extremism by working towards issues that can unite us more rather than party affiliation.
He assured that the mandate given to him is for work and improve the standard of the people not to inject new plan that can divide us along religious affiliation.
Madaki maintains that some of the challenges we should be able to speak to one another with one voice because Plateau seems to cardinal point unity to all of us.