How Adamawa Commissioner For Solid Minerals And Chairman Lamurde LGA Fought Over Money Released For Congress
Aliyu Gambo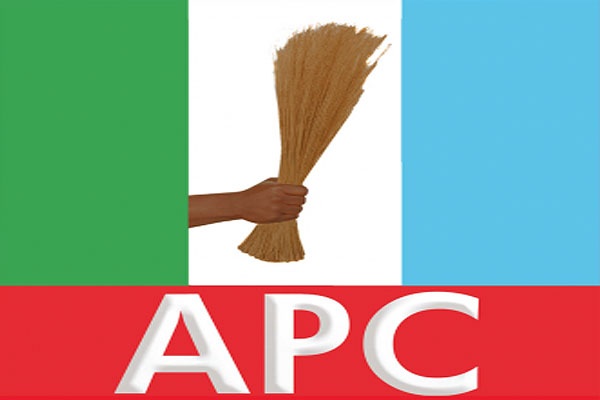 It appears two politicians of Adamawa state are in a fierce battle over money given for logistics to mobilize the Party members of All Progressives Congress, APC, of Lamurde Local Government Council (LGA) during the last ward Congress of the party.
Barr Shanti Shashi the Commissioner of Solid Minerals of the state accused an Indigene of Lamurde Mr. Vrati Nzonzo the executive Chairman of Lamurde LGA of beating up the commissioner over the money given to them.
Vrati was later dragged to court for manhandling the female Commissioner by the Adamawa branch of Federation of Female Lawyers (FIDA) for alleged beating up of Ms Shanti.
We gathered that Nzonzo battered Shashi, the commissioner for Solid Minerals, who lost a tooth in the encounter all because she collected money released by the State Government for logistics in Lamurde during the local government congress.
"Nzonzo as the chairman of Lamurde felt Shashi is daring his authority as the man in charge at the grassroots when he arrives Yola to collect the money but was told Shashi who also hailed from Lamurde has collected the money.
"When angry Nzonzo left after a shouting match with Shashi in Yola, I knew the last has not been heard about them," an authoritative source who preferred anonymity said.
FIDA felt Shashi as one of their own (being a lawyer) needed support from the union that is vehemently opposed to violence against women.
"We stood for other women and definitely we can't abandon our own," said a female lawyer who simply identified herself as Maryam.
The alleged beating infuriated Hon. Vrati Nzonzo and he bluntly denied the purported report written against him by an online paper (New Hawk) accusing him of beating up the commissioner of Solid Minerals, Barr Shanti Shanshi.
Nzonzo narrated his own part of the story that the honorable commissioner should just bury herself in shame for wanting to steal money that was meant for the people of his LGA during the last Local government Congresses.
According to him "Shanti is not his political Mate, stooping down to fight her to the extent of losing one of her teeth is just an immature level of political game she is trying to play that can cost her entire political care," he said.
"All I Know is that she carted away money that was not meant for her, but for the people at the grass root to help in conducting a local government Congresses of our party (APC), by wanting to pilfer with the money given. In a heated argument to give the money to our LGA chairman of our Party, she became adamant trying to zoom off with the Cash where I grabbed the key of her car in an effort to stop her from going.
"It beat my imagination to read that I beat my commissioner, she is not my political mate," Vrati said.
He further said that there are senior government officials that are his witness who was there when the drama played out in their presence where they sue for peace between them.
An authoritative stakeholder of Lamurde pleaded anonymity lamented bitterly that Shanshi has been going about romancing with the political enemies of Governor Muhammadu Umaru Jibrilla Bindow frustrating his efforts, he added that there is nothing tangible she can boast of as a commissioner coming from that area despite all the abundant chances of helping them in the area.
"It's a pity to let you know that our commissioner has been winning and dinning with even Bindow's enemies, aligning herself with our House of Representative member, Talatu who is known to be an anti-Bindow, our progressive Governor.
"She is one of the enemies of our local government, causing all kind of confusion, using her privilege office to defraud people and our state.
"I have all her dossiers of her scheme of plans to defraud the state government using her office to the detriment of our people.
"I have never seen or hear that she empower or help anybody from our area, so all that I discovered about her is selfishness and her greed, I don't think our Chairman can stoop so low to the extent of beating her up. Vrati is too big for that, he is a perfect gentleman please," he said.
Nzonzo brag to take FIDA to court the near future and waiting for the day that he will be summoned by the court, with his evidence and witness, he said FIDA are losers, as competent lawyers he expects them to give room for a fair hearing but he wonders the type of law they are practicing.
However, he doubts the authenticity of FIDA taking him to court but has a firm believe it is Hon Shanshi that took him to court in an attempt to settle her political scores with him.
"FIDA did not take me to court, all I know it is Shanti, I'm ready to go to court with her to hear and see her proof of accusations, if she has a political score to settle with me let her do it the right way but not by stealing innocent person money.
"I'm assuring you I will take FIDA to court for defamation of character," he vows.
He dispelled the earlier report by New Hawk to have been concocted to dent his image but resort to go to a competent court of law to seek for redress.