EFCC Docks Bamali, Ex-CEO Nigeria Institute of Mining and Geosciences, Procurement Officer Over N70million Fraud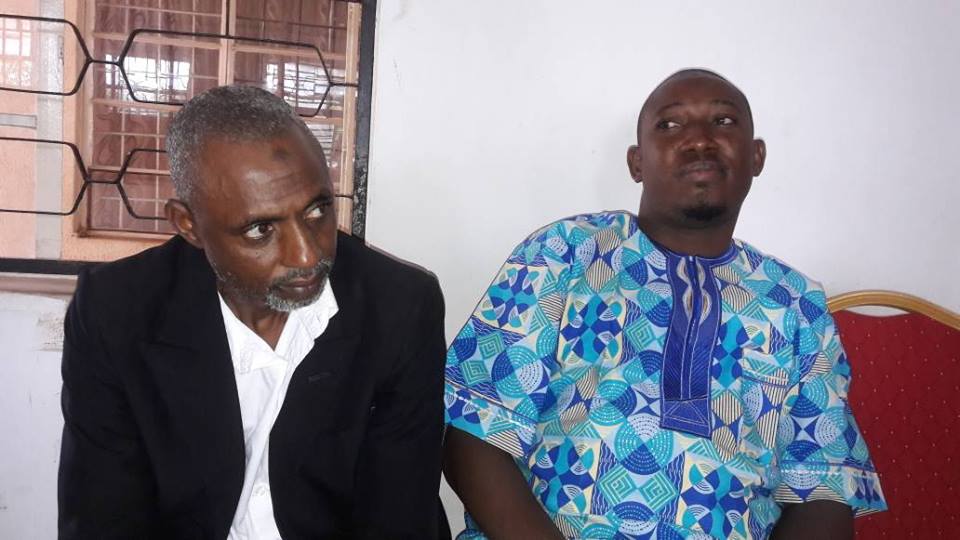 The Economic and Financial Crimes Commission, EFCC, on Monday, May 28, 2018 arraigned the duo of Engineer Umar Saidu Bamali and Adeniyi Adeosun before Justice Daniel Longji of the State High Court sitting Jos, Plateau State, on a 6-count charge of conspiracy, misappropriation of funds and criminal breach of trust.
Trouble started for Bamali, a former Director and Chief Executive Officer of Nigeria Institute of Mining and Geosciences, NIMG, and Adeosun, the Procurement Officer, when a staff of NIMG petitioned the EFCC on how the defendants allegedly converted to their personal use, millions of naira belonging to NIMG.
Investigations into the matter revealed that the defendants diverted over N70million, money meant for allowances of staff of NIMG and contracts of printing of security and non security documents.
Specifically, Bamali, in 2015 allegedly misappropriated the sum of N32million belonging to the Institute, a sum he claimed was used as allowances for staff, while nobody was promoted that year.
He was also said to have converted to personal use, over N17million belonging to NIMG, a sum realized by the Institute from the training conducted for Kano Youths, through the State Government.
Adeosun, in his own case was said to have received over N8million as kickbacks to compromise his official duties.
One of the counts reads;
"That you, Engr. Umar Saidu Bamali, 'M', being the Director/Chief Executive Officer Nigeria Institute of Mining and Geosciences (NIMG) on or about 2015 in Jos within the jurisdiction of this Honourable Court, dishonestly misappropriated the sum of N32,000,000 (Thirty Two Million Naira) property of Nigeria Institute of Mining and Geosciences (NIMG) purportedly used as allowances for staff of the Institute while nobody was promoted in the year 2015, the said sum domiciled in NIMG Personal Cost A/C No. 1230100150406901 (1232021028) at the Ecobank Nigeria Ltd. FG/North (Jos) Branch and thereby committed an offence contrary to Section 311 and punishable under Section 312 of the Penal Code Law of Plateau State".
The defendants pleaded not guilty to the charge.
[socialpoll id="2504707″]
In view of their pleas, Steve Odiase, counsel to the EFCC, prayed the court for a trial date to enable the prosecution presents its witnesses.
However, Paul Golu and T. J. Danjuma representing Bamali and Adeosun respectively informed the court of pending bail applications separately filed on behalf of their clients. The counsel urged the court to admit the defendants to bail.
Odiase opposed the applications informing the court that "I was served this morning and I need time to go through them and respond".
Justice Longji, thereafter, ordered that the defendants be remanded in prison custody pending the hearing of the bail applications on June 1, 2018.